Under The Light

The purpose of this site is to provide accounting and bookkeeping practice skills tests and exams in order to aid anyone seeking a bookkeeping position or just wanting to test their accounting and bookkeeping knowledge. The site can also be used to help employers evaluate a prospective employee's accounting and bookkeeping knowledge and qualifications. Teachers can use the site as an extra activity
where their students can test their basic bookkeeping and accounting knowledge.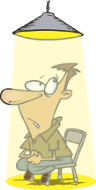 For those that haven't been exposed to me (not having been a visitor to my free bookkeeping site
(
Bean Counter
), my name is Dave Marshall and I promote bookkeeping and accounting education and skills testing.
Why Bookkeeping Testing ?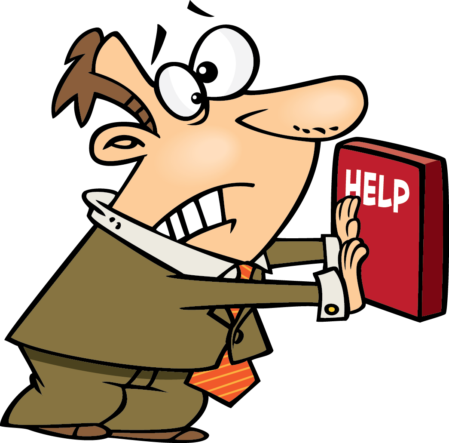 Bookkeeping Testing

See what you know by checking out my
Skill Tests
,
Basic Bookkeeping Tests
,
Bookkeeping Tests by Topics, and Talking Quizzes
with over 150 tests and over 3,000 bookkeeping and accounting practice tests and exam questions and answers providing approximately 50 hours of testing time to help you assess what you know about bookkeeping and accounting. The bookkeeping and accounting practice tests are for self evaluation purposes and no certificates of completion are offered.
How's my site different
from other accounting and bookkeeping exam sites
?
Many sites I've visited charge a fee or require membership in order to take their accounting tests-not me !

Many don't offer very many bookkeeping tests or questions to test your knowlege.

No, my accounting tests do not provide a certificate of completion (self evaluation); but, if I were an employer these certificates would carry little if any weight on me hiring you. I'd do my own testing.
Test your knowledge of basic financial statements, special journals, debits and credits, inventory, accounting rules (GAAP), and accounting terms with these bookkeeping skills tests.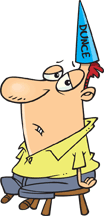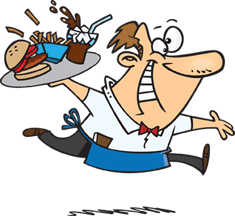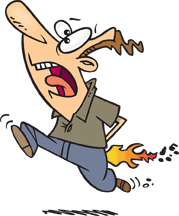 Think of this section as a buffet where a little bit of everthing regarding accounting and bookkeeping is "served". What's on the menu ?
Topics covered include double-entry and single entry bookkeeping systems, types of business organizations,
accounting equations,
source documents, business transactions, types of accounts and the chart of accounts,
debits and credits,
inventory, payroll, cash management, special journals and ledgers, balance sheet, income statement, cash flow statement, and more.
The bookkeeping quizzes and tests in this section are
organized by topic. Topics include bookkeeping terms,rules, debits and credits, cash, inventory, payroll, special journals, and financial statements.
Bookkeeping Talking Quizzes

Basic Bookkeeping and Accounting Concepts
These True and False Quizzes are for self-evaluation purposes- no score is kept.
Approximately 200 Questions and Answers
A Question is presented.




The Question is repeated.




Lastly, the Answer and Explanation is presented.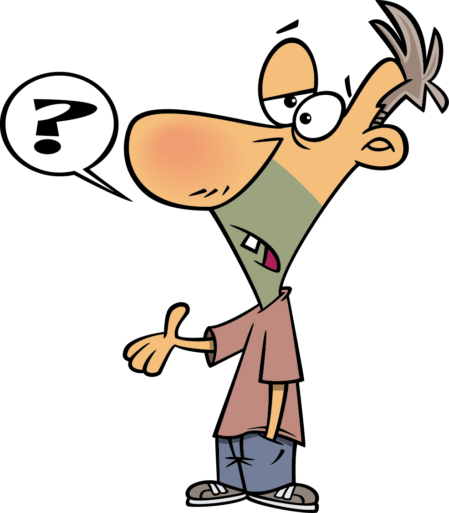 While my quizzes are presented online for free, I've provided an option for individuals, teachers, and instructors to purchase a copy of all my quizzes. Purchase over 100 tests with approximately 2,500 questions lasting approximately 50 hours.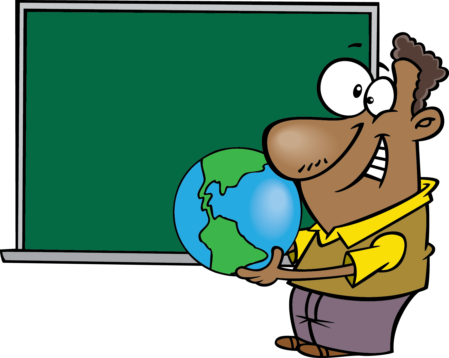 Baldy's Barber Shop
bookkeeping practice set course was made to provide the accounting and bookkeeping student with an overview of how the manual concepts taught in an introductory accounting course can be applied to a
manual
and
computerized
accounting system. In addition, the practice set illustrates the benefits of using a computerized accounting and bookkeeping system.
I know that you're no dunce; but, an employer doesn't. In order to get hired for a bookkeeping or accounting position, as I previously mentioned,

you have to prove to an employer that you have the necessary skills to perform the job. If you have a diploma or

a degree and experience, that's a big step in the right direction. If not, having documentation proving you've completed bookkeeping courses

and / or certified skills tests at least gets your "foot in the door".
You need the knowledge to be able to process and record business transactions accurately and promptly either manually or with accounting software. This includes invoicing customers, receiving cash, processing and paying supplier invoices, paying employees, preparing bank reconciliations, and providing owners, managers, or others with financial reports.
Explore the requirements
for obtaining a bookkeeping or accounting position and/or watch my
Video
about what a
Bookkeeper's Duties
are.
Additional Bookkeeping Help and Guidance
If you need to brush up and review your accounting and bookkeeping knowledge and skills check out my free Bookkeeping Tutorials and my free Bookkeeping Help Site. My introductory tutorial can be used as a quick bookkeeping refresher course for those wanting to brush up on their bookkeeping basics. Topics covered include accounting and bookkeeping terms, the accounting equation, double entry bookkeeping, debits and credits, business transactions, general ledger and journals, financial statements, and more. In addition to my Introductory Bookkeeping Tutorial, I've written some additional courses (Bean Counter Series Of Bookkeeping Tutorials) for those of you wanting or needing some additional bookkeeping and accounting education. If you need to expand your bookkeeping knowledge, you need to check out these additional free accounting tutorials. Additional topics covered include cash, chart of accounts, special journals, inventory, and payroll.
These free bookkeeping and accounting video lectures and presentations help to reinforce your knowledge and understanding of beginning bookkeeping and accounting topics.
Accounting Topics Covered:
Accounting & Bookkeeping Types Of Business Organization
Types Of Accounts Accounting Rules
Bookkeeping Systems Chart Of Accounts

Cash and Accrual Common Types Of Business Transactions
Financial Statements
General Ledger & Journals
Balance Sheet
Accounting Equation
Income Statement
Debits & Credits
Bookkeeping Learning Aids
Bookkeeping Learning Aids such as a Debit/Credit "Cheat" Sheet, acronymns for remembering the types of accounts, a beginning bookkeeping textbook, and other useful "tools" are provided to help understand or remember beginning bookkeeping concepts.
Support My Site

If you benefited from my bookkeeping testing site, consider supporting my site by purchasing my accounting tutorials. You win by getting an excellent introductory accounting and bookkeeping reference and I win by getting funds to help support developing additional accounting courses and tests. You might also learn to do by doing by buying my Bookkeeping Practice Set.
Acknowledgements
Cartoons on this site provided by Ron Leishman. All Toon images are copyright © . No images may be resold or redistributed without prior written permission from Ron Leishman. If you enjoyed them, get some of your own Toon-A-Day.
Disclaimer & Site Policies
Disclaimer
The information provided on this site is not intended to provide or be a substitute for specific individualized accounting, tax, legal, business, or investment planning advice. Where specific advice is necessary or appropriate, Bean Counter recommends consultation with a qualified tax advisor, CPA, Financial Planner or Investment Manager. The information provided herein is for general informational purposes only and should not be considered an individualized recommendation, personalized investment advice or an endorsement by Bean Counter. The information presented is obtained from what are considered reliable sources; however, its accuracy, completeness or reliability cannot be guaranteed and therefore should not be relied upon as such. Bean Counter accepts no liability for any direct or consequential loss arising from any use of this information.
Bean Counter and their affiliated parties make no representation regarding sites that you might access from this site and are not liable for any damages that you incur from their use.
Privacy Policy
Compensation Policy