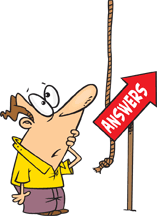 Are you an individual looking for help and guidance about how to find and qualify for a bookkeeping or accounting job ?
Are you an owner or employer trying to find qualified bookkeeper and/or accountants ?
My sister site Bookkeeper Hire provides help and guidance to get you going in the right direction.
Individuals looking for help and guidance about how to find and qualify for a bookkeeping or accounting job can check out m
y sister site
bookkeeperhire.com
that provides help and guidance for the following topics:
Accounting & Bookkeeping Review Courses




Accounting & Bookkeeping Tests
Bookkeeping Skills Testing
Bookkeeping Quizzes & Games
Bookkeeping Practice Set

Accounting & Bookkeeping Certifications

Accounting & Bookkeeping Schools

Accounting Careers

Accounting & Bookkeeping Jobs
Posted Accounting & Bookkeeping Jobs
Resume & Cover Letter Guides
Interview Guides & Questions
Owners or employers trying to find a qualified bookkeeper and/or accountant can also check out m
y sister site
bookkeeperhire.com
that provides help and guidance for the following topics:
Employee Manual




Hiring Options




Job Descriptions




Posting & Viewing Jobs




Interviews
Employment Skills Testing